It is with great regret and sorrow that I must notify you I have learned of the death of our classmate, Dart Andrews, on November 2, 2019, in Boulder, CO.
Dart is survived by his wife, Pat; his sons, Jay and Jason; daughters-in-law, Kimberly and Jessica; grandchildren, Sydney, Camryn and Paloma; step children, James Kacsmari and Kathleen Saffelle; and step granddaughter Courtney North. Dart was predeceased by his wife, Doris.
Burial was in Arlington National Cemetery on May 17, 2021.
Condolences may be sent to Pat at 1935 Ute Creek Drive, Longmont, CO 80504-2368.
Well done, Dart. Be thou at peace.
Remembrances:
Obituaries:
Darlington F Andrews
MARCH 18, 1938 - NOVEMBER 2, 2019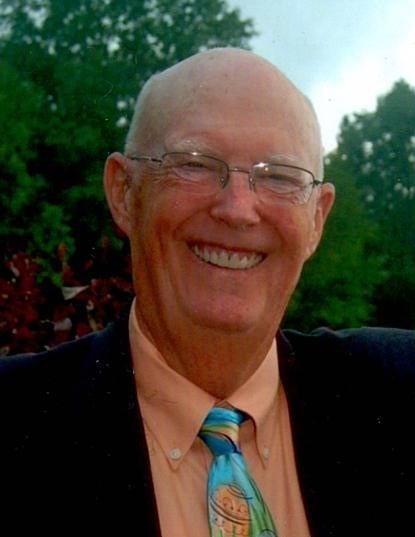 Darlington Fee (Dart) Andrews, beloved husband, father and grandfather, passed away Saturday, November 2nd, 2019 in Boulder, CO. He was born on March 18th, 1938 in Indianapolis, Indiana to the late David and Florence Andrews.
Dart grew up and was raised in Maysville, KY. He attended Kentucky Military Institute, United States Military Academy West Point and University of Kentucky (1962). Following his commission into the US Army as a 2nd lieutenant, Dart served 23 years throughout the United States as well as Vietnam, Iran, and Germany. He earned numerous medals including 2 Bronze Stars and retired with the rank of Lieutenant Colonel. Following his distinguished military career, Dart worked for Computer Science Corporation for 17 years before finally retiring in 2002 and subsequently moving to Longmont, CO.
Dart always had a sense of adventure with his family. He loved to travel and was always trying new hobbies such as skiing, scuba diving, shooting, woodworking, flying and playing golf. He was patriotic, loyal, generous and compassionate. He was fondly known for his light hearted teasing of his many friends.
Dart is survived by his wife of 20 years, M. Patricia Andrews, his sons Jay and Jason, daughters-in-law Kimberly and Jessica and grandchildren Sydney, Camryn and Paloma; step children James Kacsmarik, Kathleen Saffelle and granddaughter Courtney North. Dart was preceded in death by his adored first wife of 31 years, Doris B., brother Jay I. and sister Molly.
A Celebration of Life will be held 11am Monday, November 11, 2019 at St. Stephen's Episcopal Church, 1303 S. Bross Lane in Longmont. A reception gathering will take place at the family home in Longmont immediately following the Celebration Service.
In lieu of flowers, memorial contributions may be made to either the American Cancer Society (www.cancer.org) or the American Heart Association (www.heart.org).